Fortnite is one of the most popular video games in the world right now. The free-to-play battle royale game has become nothing short of a cultural phenomenon.
Attracting tens of millions of players since the launch of the Epic Games title back in 2017. Fortnite: Save the World was the first game in the series with Fortnite Battle Royale and Fortnite Creative both following.
How do I play?
Fortnite is available on a variety of platforms, including for PlayStation 4, Xbox One, Nintendo Switch and PC/Mac. There is even a mobile version that can be downloaded on to iOS/Android.
Although Fortnite is famously easy to pick up and play, it is tough to master. It takes a lot of practice to be able to win a single game.
A stable internet connection is needed in order for Fortnite to play smoothly, but that and the game are all players need to get up and running on what is becoming a modern classic.
While Epic Games has kept Fortnite free to play to reach as large an audience as possible, players are given the chance to buy various items through the in-game currency.
V-Bucks can be used to purchase things such as outfits. But Epic Games has always insisted it will not sell anything that contributes to turning Fortnite into a game where you can pay to win.
What are the game modes?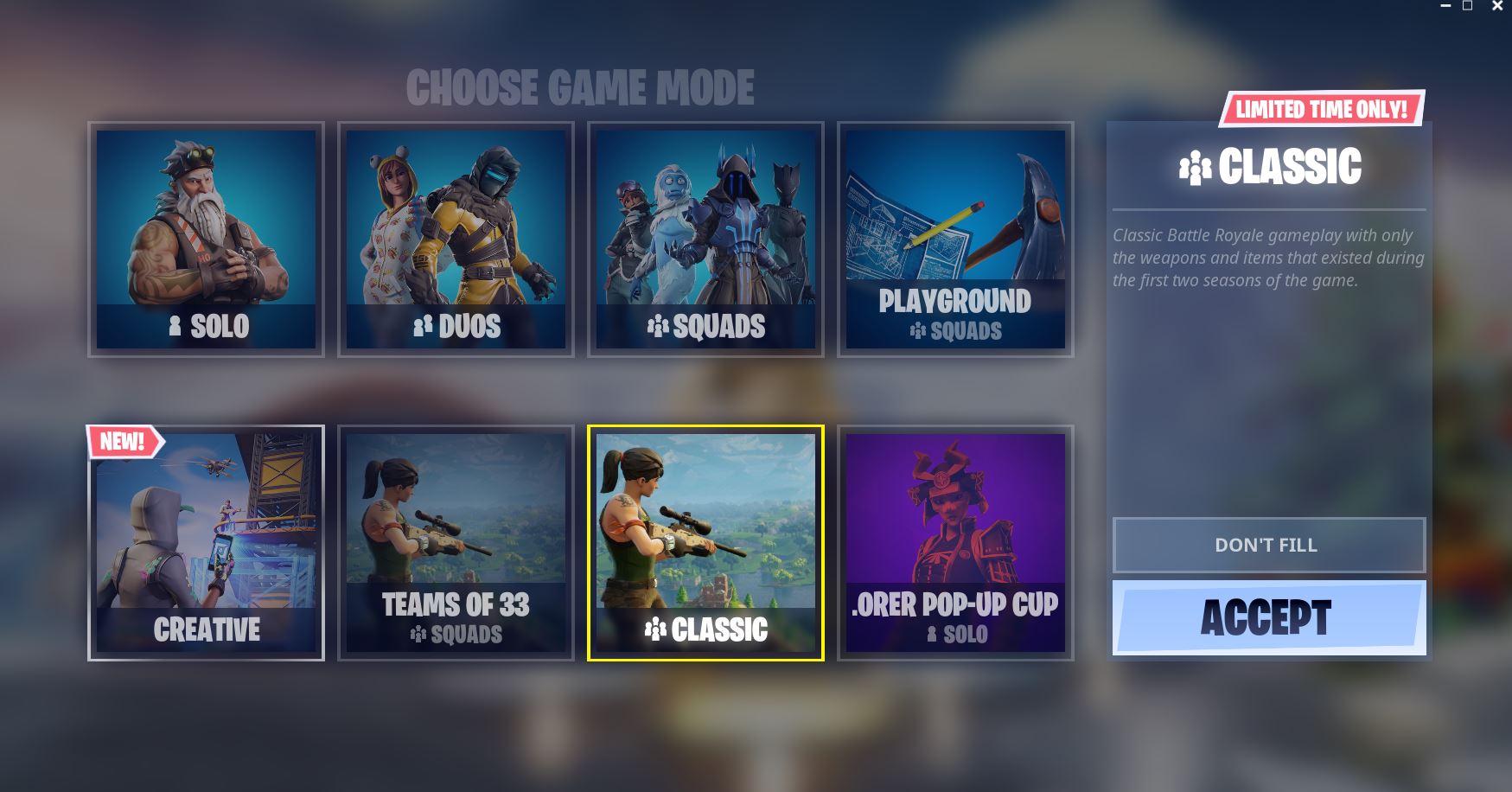 Save The World and Battle Royale are the two main game modes available to play on Fortnite, although there is also a sandbox game mode that is known as Fortnite Creative.
On Save The World, Fortnite players can group up in teams of four in order to complete a range of missions. Players are tasked with collecting resources and saving survivors after a fluke storm results in the vast majority of Earth's population simply disappearing.
Various in-game items can be collected on Fortnite: Save the World, including trap and weapon schematics.
However, it is the Battle Royale game mode that Fortnite has become the most famous for. Up to 100 players enter the game and the last user alive is the winner – it really is that easy!
Players airdrop on to the map and must immediately start gathering resources to help them stay alive. The safe area constricts during the game too, giving players less space in which to hide out.
Lastly, Fortnite Creative has been compared to Minecraft. This is because players have total freedom to explore the map – and create whatever they want inside it.
Who are the best Fortnite teams and players?
Many of the top Fortnite teams are eSports teams that compete in many other games too. NRG eSports, Team Liquid and FaZe Clan are among the top eSports teams in the world of Fortnite.
However, when it comes to individual Fortnite players, there was a shock result when the first ever Fortnite World Cup was held in New York City in 2019.
The winner of the event was a 16-year-old American, Kyle Giersdorf, who plays under the name Bugha. He walked away with winnings of $3 million after triumphing in the event.
More than 40 million people had entered the Fortnite World Cup in the hope of winning, but it was teenager Bugha who proved himself to be among the elite.
Top Fortnite players, other than Giersdorf, have racked up many thousands of wins on the game. Among them are Mixer Ship, zRotation, efgXBL, TTV R1xbox and Shylo.
Ways to hone your Fortnite skills
Fortnite beginners are unlikely to be very good at the game when they first try it out. In fact, they are very likely to die extremely quickly, without being able to record many – if any – kills of their own.
It does not take long to start developing Fortnite skills, though. Spawn Island is the ideal place to work on your Fortnite skills but remember anything you grab will not go into the map with you.
Assault rifles or SMGs are good beginner weapons to use when starting out in Fortnite, while it is vital to protect yourself by building walls before you start trying to heal.
The upper ground is crucial so try to find a position on the map that can be defended. Items such as grenades should be picked up when possible – they always come in handy.
Ultimately the best way to hone your Fortnite skills is simply through playing the game – after all, practice makes perfect!
Join us on Discord! Chat and learn with experts from a wide variety of eSports right now