Fifa has a range of different game modes in its latest edition, Fifa 20. While some of these modes are ranked, competitive environments, others are fairly laid back and designed to be enjoyed alone. This guide is designed to give you an early insight into the Fifa 20 game modes that are currently available.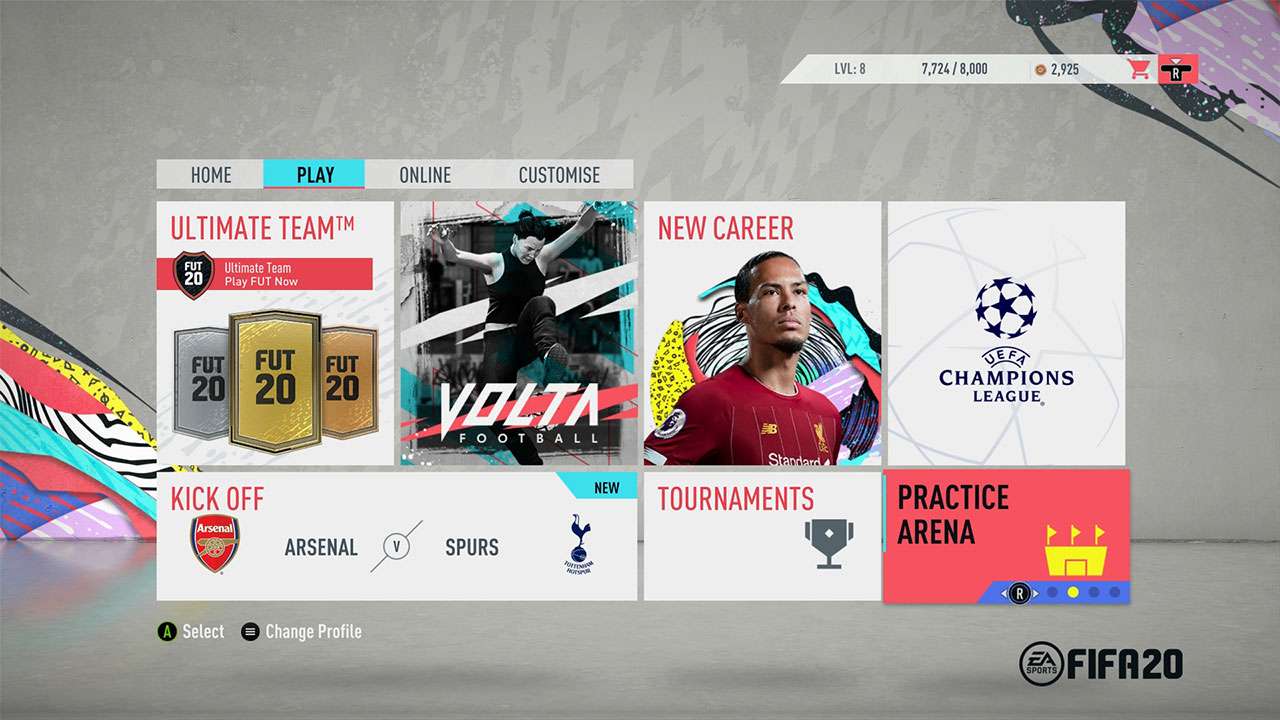 Kick Off
This allows you to create quick matches to play against the CPU or your friends. You can choose between all available clubs and national teams and can completely customise almost everything related to the match – such as formation, tactics and match settings.
Skill Games
Improve your skills by completing a series of challenges that test specific manoeuvres such as dribbling, free-kicks and penalties.
As you improve these abilities you can unlock more Skill Challenges until you become Legendary at each one. You can also compare yourself to friends and other players thanks to online leaderboards.
Practice Arena
This game mode allows you to train and improve your dribbling, passing and shooting. Alternatively, you can practice free-kicks and penalties, or even improve your goalkeeping skills.
UEFA Champions League
Choose your team and attempt to win the biggest competition in club football, the Champions League. If you finish third in the group stages then you will be demoted to the Europa League where you can continue your European adventure.
Tournaments
Choose to play in one of more than 60 tournaments from 29 countries around the world, such as the FA Cup, Copa del Rey, Bundesliga and Eredivisie, or create your own custom tournament.
Career Mode
This game mode allows you to play an entire football career, either as a manager or a player. Start by creating and customising your manager/player by choosing from different body types, skin tones and hairstyles.
Once your character has been created you can choose your team and work on improving your stats by playing in games and taking part in training sessions.
If you choose to play as a manager you handle everything from squad rotation and tactics to press conferences and player salaries.
VOLTA Football
A brand new street soccer game mode inspired by the small-sided form of football played on futsal courts, cages and in the streets around the world.
The gameplay includes simplified flicks, tricks and skill moves, while you have the choice to play 3v3 Rush (No GK's), 4v4, 4v4 Rush, 5v5 and Professional Futsal.
In this mode, you can also build your own player, pick your clothes and create your own personal style with a series of custom tricks.
FIFA Ultimate Team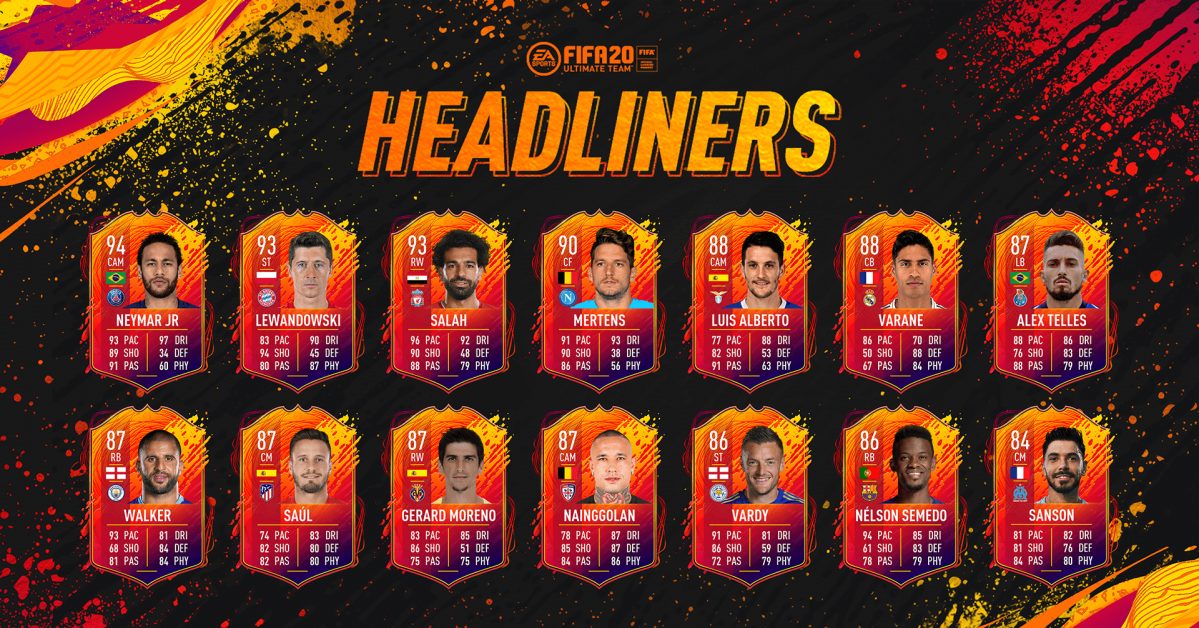 The most popular game mode in Fifa, this allows you to build and manage your own club. Players, managers, staff and consumables (such as contracts, fitness and player training) are represented by cards known as Items.
These cards are available in packs and can be received as awards or bought in the online Transfer Market. To buy or trade packs with other players, you need to spend virtual currency, such as Fifa Coins of Fifa points.
These can also be earned by playing in matches and help you to build the best team possible. There are also numerous game modes, including Squad Building Challenges, Online Single Matches and Squad Battles.
Pro Clubs
This online game mode allows you to create or join a virtual club with your friends and play online matches using the Pro player that you created in Career Mode.
You can compete in 10 games per season with your club as you try to gain promotion through the leagues. There is the option to join a club or create your own club and then play in 11 v 11 games which help to improve your Pro's stats.
Co-op seasons
Play with a friend against two other friends anywhere in the world in 2 v 2 ranked online games. You will begin in the bottom division and can play 10 games per season. Win the league title and try to get promoted from division 5 to division 1.
Online Friendlies
Test your skills against friends anywhere in the world by playing in an online friendly. You can even play a five-game season to see who has the best skills and will be crowned champion.
Online Seasons
This online divisional game mode allows you to play with your favourite club against other online players. Compete within your division and win games to earn points and gain promotion to the highest league.
This competitive game mode sees you play 10 games in a season as you try to earn enough points to reach the top division and lift the title. There are also Cup Matches which offer you the chance to compete in play-off tournaments.
Join us on Discord! Chat and learn with experts from a wide variety of esports right now