What is a pack?
One of the most popular game modes in Fifa 20 is Ultimate Team (FUT), where you have the chance to build your dream squad by combining players from different nations, leagues and even eras.
While players can be bought using the Transfer Market, squads can also be improved by opening packs, which are found in the Store. These can be bought using real money on EA Points or via the in-game currency called Fifa Coins.
Packs contain a random assortment of players and other items, such as kits, club badges and even stadiums. There are more than 100 packs to choose from and they are sorted into different categories.
The basics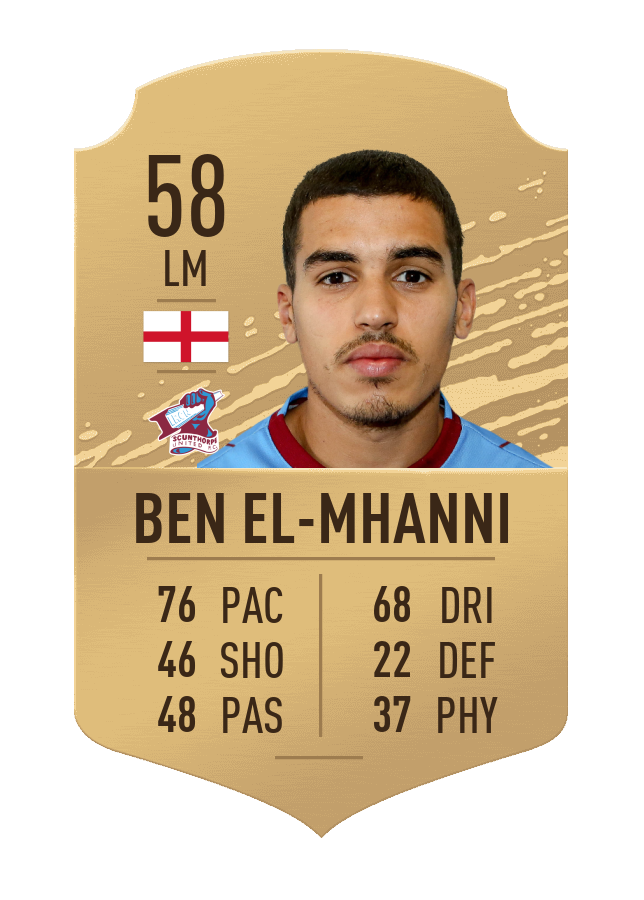 In FUT players are split into three categories. Bronze players have a rating between 0-64, Silver players are rated between 65-74, while Gold players have a rating from 75 to 99.
Each category is then further broken down into Normal, Rare and In Form, with rare containing the most valuable players.
The most basic pack you can purchase is the Normal Bronze Pack which costs just 400 Coins, while the Unique Gold Pack is seen as one of the best and costs 25,000 Coins. For this, you get a mix of 12 gold items, including players and consumables, all of which are rare.
Bronze Packs
A popular method among many Fifa 20 players is to only purchase Bronze Packs for 400 Coins and then to try and sell each of the items for a profit.
This will not result in earning lots of Coins quickly, but if you are patient you can gradually build up your finances and be able to sign better players in the Transfer Market.
If you purchase two bronze packs you will have 24 items and two rare ones to try and make a profit on. This method works well over time as you can hand-select the players you really want, rather than relying on spending big and hoping to get your dream player in the expensive pack.
The Rare Player Pack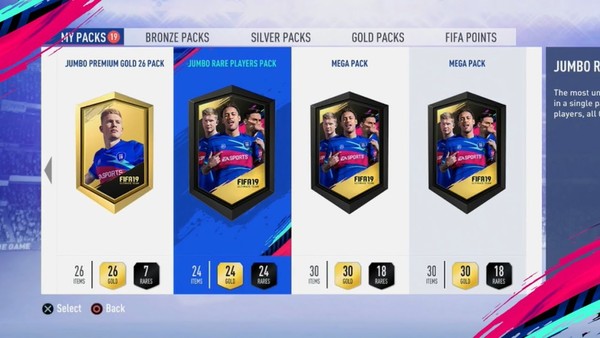 If patience isn't one of your virtues and you are desperate to get some of the best players in the game, then the Rare Player Pack is ideal for those with plenty of Coins. It may cost 50,000 but for that money, you get 12 Rare Gold Players.
You also have a 95% chance of getting players with a rating or 82 and above, while you may even be one of the lucky 5% that gets a players with a rating of more than 88.
The Ultimate Pack
Those flush with coins can do little better than purchasing the Ultimate Pack. It may cost a staggering 125,000 but for that money you are guaranteed, 30 rare gold players.
You can then select the ones you want to keep and sell the rest, though you are unlikely to make a profit. But if money (Coins) is no object, then this is the pack for you.
Because so many Gold packs are opened across the globe, at all hours of the day, the market is constantly saturated with Gold cards, making most of them close-to-worthless on the secondary market.
Spend 7,500 coins on a Premium Gold pack and you're lucky to recoup half that amount. Whereas Bronze and Silver packs guarantee you profit over the long-haul, thanks to Squad Building Challenges (SBCs).
And you earn plenty of Gold packs anyway through completing SBCs, Seasons tasks, Squad Battles rewards, Division Rivals rewards, and so on.
Using my method will, over time, enable you to cherry-pick any player you want. It's about playing the long game, rather than instant gratification.
Every week, in real life, some players are outstanding. Ultimate team on FIFA recognises this and creates new versions of the players with increased better stats.
These are called In Form players and become available to buy and are inside packs during each week.
Sometimes in different positions to their original card. If you have a normal version of a card that does not change to the in-form version. It means there will be the normal version of the card available and also the In Form version.
The Bronze, Silver and Gold Packs are always available in the Store, but each weekend there are usually promotional packs released. These have extra players or extra rare cards but tend to cost more points or coins.
Join us on Discord! Chat and learn with experts from a wide variety of esports right now