Dota 2 is available to play for free on PC, Mac and Linux via the Steam platform. Anyone with a PC powerful enough to run the game can download it for free and start playing. 
First off you will need to sign up for a Steam account, which requires basic information and an email address that has not been used for a Steam account before.
Once the sign up process has been completed you can download the Steam desktop app that will be used to launch the game. Once that has been installed, navigate to the Dota 2 page of the store and add it to your library, you can then install it to your PC and launch the game from the Library tab.
Despite being a complex game with a lot going you do not need a particularly powerful computer to be able to play Dota 2. If your computer meets the specifications below you will be able to play Dota 2.
Most modern computers from the last five years or so should be more powerful than this, and able to run Dota 2. If you are unsure of your PC specifications try downloading the game and see if it runs.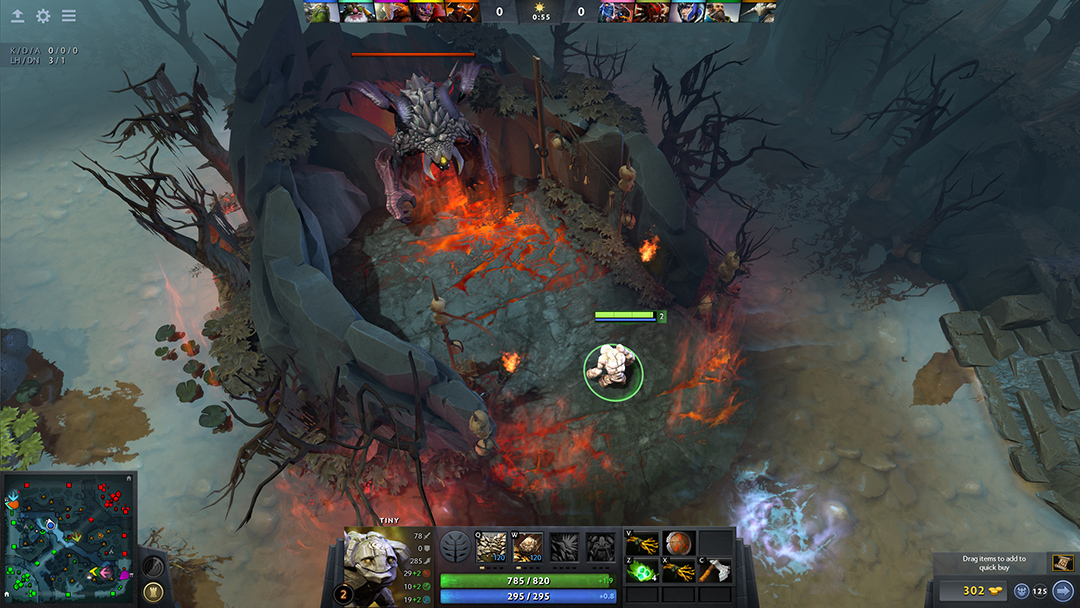 PC system requirements
OS: Windows 7 or newer
Processor: Dual core from Intel or AMD at 2.8 GHz
Memory: 4 GB RAM
Graphics: nVidia GeForce 8600/9600GT, ATI/AMD Radeon HD2600/3600
DirectX: Version 9.0c
Network: Broadband Internet connection
Storage: 15 GB available space
Sound Card: DirectX Compatible
Players in China can access a localised version of Dota 2 from the Perfect World system, which removes the need to try and access a VPN.
Dota 2 is also VR compatible, but you will not be able to actually play matches of Dota 2 in this mode. You can, however, watch live matches of Dota 2 in VR, which can make for a very immersive viewing experience. 
Join us on Discord! Chat and learn with experts from a wide variety of esports right now