During an online conference last night Sony revealed the PlayStation 5 for the first time, giving fans a look at how the new console will look.
The reveal of the console itself came at the end of the stream, which also showed off a load of games that will be coming to the PS5 when it launches later this year.
The box itself is certainly an interesting design, moving away from the generic black rectangles that we have seen previously and moving to a more angular white and black combo that looks like a Storm Trooper crossed with a router.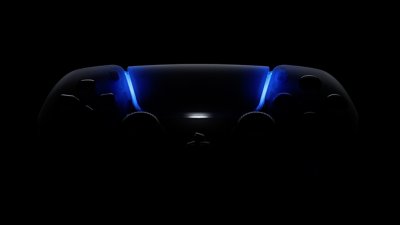 The design does look to have a lot of ventilation down the middle, which should hopefully mean the console is a lot quieter than the notoriously loud PS4.
We also got a further look at the DualSense controller that will come with the PS5 and the new design of that.
No price or specific release date for the PS5 was given, but we do know it will launch later this year.
As well as the new console we also got a look at the many games coming to the PS5.
Some of the bigger titles include Gran Turismo 7, Ratchet & Clank: Rift Apart and Horizon Forbidden West, a sequel to the massively successful Horizon Zero Dawn.
Insomniac Games also revealed Marvel's Spider-Man: Miles Morales, a new story for the Spider-Man game that launched on PS4 that will also be available on PS5.
This party titles such as Hitman III, Resident Evil Village and Deathloop were also revealed, with the latter being a console exclusive on PS5.
There were also a number of smaller titles shown off throughout the presentation, with games such as Stray, Oddworld: Soulstorm and Bugsnax arguably stealing the show.
It was also revealed that GTA V will also be coming to PS5, meaning the game will have spanned three console generations, and from now until the PS5 launch, GTA Online players on PS4 will get GTA$1,000,000 in their accounts every month they play.
Join us on Discord! Chat and learn with experts from a wide variety of esports right now